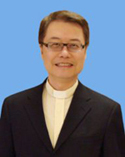 The Rev. Victor Li
Pastoral Message
for Sunday, June 13, 2021
Hi everyone,
We continue with the sermon series on the "Imperial Connection".
This week, I have summarized the story of king Saul, up till the selection and anointing of David as the focus of my reflection. I invite you to read further or take a listen to
"Did God Make a Mistake?"
We continue to pray for change of heart and attitude, as we deal with Islamophobia, hate crimes and racism in all forms.
For those who wish to join in worship via Zoom together at 10:00 am this Sunday (live),
please refer to the instruction on the second page of the Order of Service at the link below. Do join the meeting earlier to visit with one another -- the Zoom meeting will be open after 9:40 am.
As a bonus for attending the live worship via Zoom, you will get additional commentary on the other scripture readings.
If you cannot join us on Sunday morning live, please follow the Home Worship materials at your convenience. Do click on the links for the hymns to listen & sing along!
We are grateful for technology and the Internet, allowing us to stay virtually connected to each other and united in the Spirit of God, despite our physical separation.
God's Blessings and Peace be with you all!
Fr. Victor
_______________________________________________
3rd Sunday after Pentecost
Sunday, June 13, 2021

To follow the Order of Worship, please click here →
Homily: ď
Did God make a Mistake?
Ē
To read the homily, click here →

To listen to the homily, click here →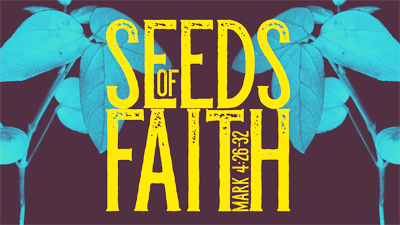 _______________________________________________

_______________________________________________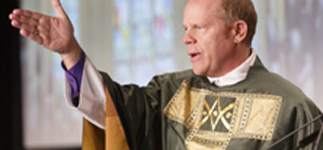 The Right Rev. Andrew Asbil
Bishop Andrew's Latest Message to the Diocese
posted on Friday, June 11, 2021
"Dear Friends in Christ:
For the second year in a row, the COVID-19 pandemic has rained on the Pride parade. Most of the public Pride celebrations have been moved online again this year, and that has meant grief and sadness for many within the LGBTQ2S+ community who look forward to being together for ..."

Continue reading here →
_______________________________________________


Margaret Black
Tri-Churches Parish Nurse
Your latest Parish Nursing Health Tip
posted on June 12, 2021
A Different Pandemic
As if COVID-19 werenít enough, we now have a new pandemic of hatred and destruction.


Within 2 weeks we have learned of a mass grave at a former Indigenous residential school containing the remains of 215 unidentified children, and a family out for an evening walk murdered by a 20-year-old white man with a truck due to Islamophobia. I feel as if I am swimming in an ocean of grief for those who have been irrevocably hurt and guilt because I am a white person with a British heritage. So I am seeking answers and a way forward.

First, I am very grateful for family members and friends from different backgrounds. In my family are children who are part Asian, part Black, and Metis and they are all wonderful people whom we dearly love. And I have Muslim neighbours who are very good friends, always bringing me food when they have a family BBQ and waiting to invite me over again when COVID is gone. Having all these people in my life is a truly enriching experience. The residential school system is a more complicated matter that weighs all of us down. The fact that these things were happening at the direction of the Canadian government without our awareness, and worse still that the churches were involved, is beyond terrible.

How can these things happen?

I believe that hatred is the offspring of fear. We are afraid of things we donít understand, of changes that may negatively affect us, of not being in control. So we build up terrible negative stereotypes in our minds and seek to destroy the things we feel threatened by. Hatred and discrimination destroy not only those who are the objects of hatred but also the haters. Regardless of whether they ever face legal justice, the haters live in self-imposed prisons for life. This is not the Canada I understood as I was growing up, and not the Canada I want to live in now.


So how can we change things for the better?

I think the key is working hard not only to recognize our potential hidden biases, but also to ensure we open ourselves to learn about those who are different. Under the skin we are all children of God. The Bible is full of stories about helping others (e.g. the Good Samaritan). Jesus summarized all the law and the prophets into the Two Great Commandments: Love God first with all our heart, soul, mind, & strength: and second, Love our neighbours as ourselves. This may not be easy but it is the way forward.


Even if we have never had negative thoughts about others, terrible wrongs have been done in our society and we need to acknowledge that to the victims and to work hard to change a culture that allows these things to happen. Only then can begin to heal and go forward in unity.


Let us all pray for Godís guidance, strength and patience to help us.


Margaret Black
Tri-Churches Parish Nurse

_______________________________________________