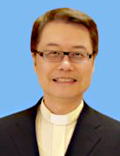 Fr. Victor Li

Pastoral Message
posted for Sunday, September 26, 2021
The Peace of Christ be with you all!
Once again, thank you everyone for the wonderful Farewell Gathering last Sunday afternoon.
There were over 80 people attended the outdoor event, with perfect weather!
Our thanks especially to the organizers of this gathering, and all those who contributed to our gifts! Julia and I are truly blessed!
This is my last Sunday with you at St. Cyprian's - as you pray for me, I will pledge my prayers for you.
What do we pray for? Change? Yes, we pray for positive change, as in blessings!
I invite you to take a listen or read further the first part of my homily,
"Praying for Blessings".

The second part, "my last words" will be delivered live on Sunday morning. Perhaps I will post them on the website or email them to you after Sunday morning.
Therefore, I invite you to tune in on Sunday to worship together via Zoom at 10:00 am this Sunday (Live). Please refer to the instruction on the second page of the Order of Service. Do join the meeting earlier to visit with one another - the Zoom meeting will be open at 9:40 am when Laura will lead us in a fellowship conversation.
If you cannot join us on Sunday morning live, please follow the Home Worship materials at your convenience. Do click on the links for the hymns to listen & sing along!
Once again, thank you again for your continual financial support!
I thank God for all of you! For the Tri-Church partnership!
I am grateful for all those who have walked with me, worked with me, prayed with me and for me and Julia!
God's Blessings and Peace be with you all!
Fr. Victor
PS: I invite you to read Bishop Andrew's message below.
Cyprian got honourable mention by him!
_______________________________________________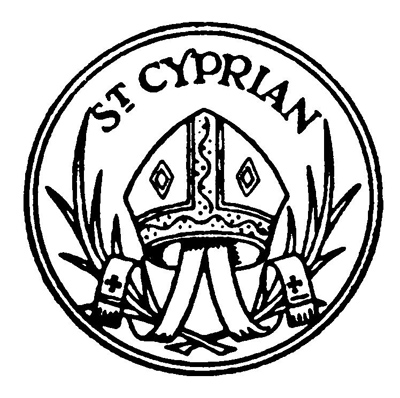 ______________________________________________



______________________________________________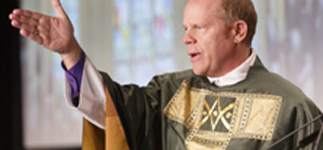 the Right Rev Andrew Asbil
The Bishop's Message
posted on Friday, September 24, 2021
Dear Friends in Christ,
"The Good of Patience." This is the title of the second chapter of Alan Kreider's book, The Patient Ferment of the Early Church. I commend both the book and the value of living out the good of patience. Throughout, Kreider shows how this one virtue is continually being woven into the very fabric of who we are as Christians.
continue reading here →
______________________________________________
Vaccination Policy
As announced in a pastoral letter from Bishop Andrew Asbil, the Diocese is introducing a policy that requires clergy, diocesan employees and volunteers, and parish employees and volunteers to show proof of vaccination against COVID-19. The full policy is now available on the diocesan website, along with a tracking sheet for churchwardens to use as they verify proof of vaccination among parish staff and volunteers.
(Download the full policy at this link.)
It's important we implement this policy quickly so that we can offer our best protection to the diocesan community. Effective September 30, 2021, any employee, member of the clergy or volunteer who attends at a workplace must show proof of being vaccinated with two doses of a vaccine or combination of vaccines approved by Health Canada, with the second dose having been administered at least two weeks prior to the in-person attendance.
Parishes are also expected to post this policy in a public place so that all members of the parish community are aware of it. Churchwardens are to ensure that other organizations functioning on parish property are also aware of it.
The policy applies to every bishop, priest, deacon, and lay person under the jurisdiction of the Diocesan Bishop of the Diocese of Toronto engaged as an office holder, employee, service provider or volunteer.
Please read the policy for full details about its scope and implementation procedures.
The Bishop's Office

______________________________________________

______________________________________________



Margaret Black
Tri-Church Parish Nurse
Your latest Parish Nursing Health Tip
posted for the Week of August 22, 2021
An Important Life Lesson
At the end of our worship service on Sunday, August 15, Rev. Victor Li asked if there were any announcements for Iona. I responded with an update about Iona's Search Committee. Then I went on to say that my prayers are with both Iona's and St. Cyprian's Search Committees, as we seek to "replace two irreplaceable men". Victor thanked me but continued, "Everyone can be replaced. No one is indispensable". My answer to that is "Yes and no".
Several years ago a very wise person said to me that when a beloved pet dies, we grieve the loss of one of our family members, but after a period of time, many people get another pet to keep them company, cheer them up, just be with them. Does that mean that you stop loving the previous pet? No! It just means that we make space in our hearts for the new pet, but the new one doesn't take the place of the previous one. And so our hearts grow larger to make room for more love.
The lesson I take from this is that when someone leaves a position, we can find a new individual to fill that position, but that person doesn't replace the previous person in our hearts. We just grow bigger hearts to make space for the new person. For us, Victor and Robert will always remain as beloved spiritual mentors and good friends.
This is good news for our Search Committees and congregations. We need to think about God's mission for us in this community and the wider world, as we pray for others each day. Both congregations will grieve the loss of these two men, but we need to listen to God, as he seeks to lead us into the next chapter of our lives in His Kingdom. We must not be tempted to give up and think that there is no point in going forward. We need to believe that God will eventually bring the right person to lead each of our congregations so that we can continue and hopefully grow our ministry. The world around us is full of pain, grief, loss, anger, hopelessness, poverty, violence and injustice. God calls us to fight the things that are destroying our society and help to bring others to Him and gradually help to build His Kingdom here on earth. Even if it's one person at a time, one day at a time, everything helps.
Together we have a strong, loving community at Tri-Church, which can enrich the lives of so many others. We can give them hope, a sense of belonging, support, comfort, and love. For those who are alone and afraid, these are life-changing gifts. This is God's will for us and a lasting testament to Robert's and Victor's ministry with us.
Blessings,
Margaret Black
Tri-Church Parish Nurse
_______________________________________________